Meals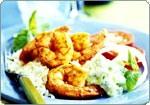 Ranking high in one's memory along with the views, hospitality and sundry recreational, after a stay at the Lord's is the meals. Not only for its excellent home cooked taste, but also for its service, planning and sheer variety. For the last 80 years, every meal of every day has been given the same detailed involvement that a homemaker gives her family for meals. Breakfasts are of the 3-course English variety, lunch and dinner complete with desserts, are 4-course spreads, varying between Indian or Continental served with appropriate linen, cutlery and crockery, in the authentic style by uniformed waiters, in the sprawling dining room at a table specially laid out for you. Your morning and evening tea however, are served at your room verandah complete with cookies and biscuits. Special occasions warrant a fabulous poolside barbeque or buffet dinner with music and lights. And all this for the price of the room. Now, in all honesty, are you really likely to forget the meals at the Lord's?
Events, Walk In's, Picnic...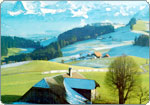 The meals at Lord's Central can be enjoyed even while you set off on a picnic from the Lord's to some of the most panoramic spots in Matheran. You could carry a full picnic hamper of snacks, soft drinks, beer and meals from the hotel.

Even if you don't happen to be staying here, you mustn't miss out on a meal at the central dining hall or even at the specialty Veg. restaurant. Simply walk in a short while before mealtime and express your interest to the ever-accommodating hosts and a table will be laid out for you promptly.
On those special days like Christmas, New Year, Dassera or even on an extra-long weekend, Lord's Central wears a festive look. The hotel arranges a host of entertainment activities like housie games, magic show, flower arrangements etc.,… sometimes even a souffle or cake-making workshop. In the night the poolside is lit up for a cosy barbeque dinner complete with beer and snacks.
Sample Menus
Breakfast, Lunch, Dinner (Veg, Non Veg)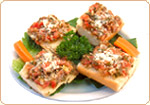 Your early morning bed tea is brought to your room complete with bread sticks or toast or cookies. You then troop into the dining hall for your full 3-course English breakfast starting with cornflakes or porridge followed with eggs to order and finished with tea or coffee. Of course a continuous supply of bread, butter, toast, jam and honey is maintained throughout. Then again, there are those days when breakfast could be an 'idli sambhar' or a non-vegetarian 'salli botti'.
Lunch and dinner is a 4-course affair starting with an Indian, Chinese or Continental soup. The soup comes piping hot in your preference of Veg or Non-veg accompanied with bread. When you're done, the entree makes its entry. It could be potato chops or Paneer mushrooms or even stuffed capsicum for the vegetarians or mutton chops, fried fish or fried chicken for the non-vegetarians. Don't stuff yourself yet. There's more to come. The main course could be Chicken or mutton dhansak. Or perhaps, fish curry and rice. Or even a Continental Steak & Kidney pie or a baked chicken. The vegetarians too get their share of indulgence. (And even if you stay for two weeks at a stretch, you're hardly likely to see any dishes repeated).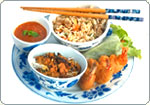 Since the last 80 years, Lord's Central has been known for its home cooked, elaborate meals. The menus are set daily after ascertaining what fresh produce is available at the local market. No frozen food for our guests. The individual taste of every guest is catered to. Foreigners uncomfortable with spicy foods will be served authentic non-spicy Indian food or even a Continental meal. Special meals are available for children. The sick or the infirm gets diets that suit their requirements.
Blame it on the Matheran climate or the attentive service at the Lord's, but you'll find it hard to bid adieu to your main course. But you must, for soon to follow is a delightful dessert, complete with a delicious taste, creative presentation, and bountiful portion sizes. As a matter of fact, more often than not, the dessert becomes the conversation piece for the rest of your meal.